Take Your Relationship On a Weekend Getaway
Concepts Based On Research & Data From the 'Love Lab'
A Weekend Workshop for Couples

Created By The Gottman Institute
Shown to achieve results similar to those of 6 months of marital therapy.
Has produced positive results for 94% of those who attend.
Join the thousands of couples worldwide who have benefited from The Gottman Institute's world-renowned weekend workshop.
This workshop is designed for all couples in a committed relationship.
Foster Respect & Affection
Gain the insights and tools to foster further closeness, friendship, and trust.
Our curriculum is developed from 40+ years of research with more than 3,000 couples.

It's grounded on what actually works in relationships that are happy and stable, not idealistic notions or anecdotal evidence of what a relationship should be.
Learn how to build friendship in your relationship and express
Learn how to manage conflict and communicate effectively.
Learn to recognize the Four Horsemen of Apocalypse. What they to do if they are attacking your marriage.
Learn about the effect of physiological flooding an how it may effect the conflict resolution.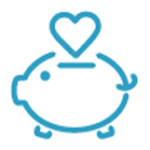 Create an emotional bank account that you can draw upon in times of stress.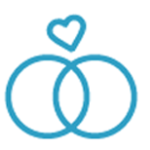 Identify your relationship's specific strengths and how to build on them together.
Use the Fondness and Admiration System to renew, respect, and care for one another
Develop your problem-solving skills, including the six skills for effective conflict resolutions.
If you have a strong relationship, this workshop will provide information and tools to make it a great one. If your relationship is moderately distressed, then this workshop will provide a road map for repair. Based on 40+ years of research.
Read More »
Mental health professionals may receive 14 continuing education credits.
Wish I knew this when we first got married! We are now heading towards a much more positive place.
My wife and I did not have good role model. We had so many 'aha' moments!
Thank you! Terri's delivery of the material and the examples she gave really added to the whole workshop experience.