Helping You Navigate Life's Challenges
Customize Counseling Services
Courageously Navigate Life's Crossroads
Your answer lies within. We help you discover your inner self and guide you on the journey towards a better tomorrow.
It raises other health risks. The good news — it's very treatable.
It is much more than just sadness. It can overpower your daily life.
Loss occurs in many ways. The pain can be overwhelming.
Understand & cope with your emotional response to a terrible event.
ADHD
adjustment issues
Adolescent Related Issues
behavior disorders
bipolar disorder
Career and Job Changes
executive functioning
Eating Disorders
life transitions
mood disorders
Obsessive-Compulsive Disorder (OCD)
parent coaching
parent-child relations
PTSD
school-related issues
self-injurious behaviors
Separation and Divorce Related Issues
Self-Esteem
Social adjustment
Spirituality
Suicidality
Connect with us today to learn more.
Compassionate care for your mind, heart, and spirit at a safe and warm place where you feel heard and understood.
"Debunking 4 Myths on Love"
Join the Hundreds of Thousands Worldwide Who Discovered the Secrets of the 'Love Lab'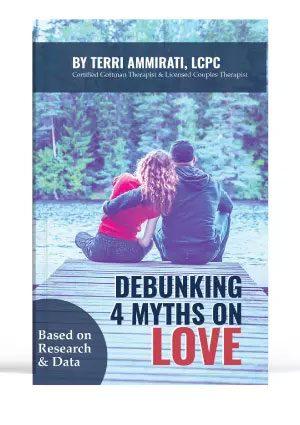 In the 1980s, Dr. John Gottman established the "Love Lab," where researchers discovered groundbreaking behaviors on the "Masters" and "Disasters" of relationships.
Terri Ammirati was fortunate to be trained directly by Dr. Gottman and his wife, Dr. Julie Gottman.
Subscribe now to receive Terri's free e-book with "Love Lab" findings.
Empower your relationships today
Your e-book is on its way! If it doesn't show up in your inbox, remember to check your spam folder.