Couples and Marriage COUNSELING chicago
Knowing Your Partner's Life Dreams Will Change Everything
Why Is Couples Counseling Important?
Ammirati Counseling helps couples regain happiness and strengthen their partnership as well as marriage. Learn how to turn towards each other to listen, hear and understand the other's point of view, increase understanding and appreciation, enhance friendship and deepen intimacy. The result is mutual understanding, respect and trust. Our Chicago couples therapists have extensive experience in working with couples. 
We can help you and your partner explore the patterns that may be causing unhappiness or confusion in your relationship.
Benefits of Counseling With A Couples Therapist
A trained couple counselor can help you and your partner:
Gain a deeper understanding and appreciation of each other
Improve communication skills
Restore trust
Keep spark alive in your marriage
Learn coping skills
Resolve conflict
Replace dysfunctional behavior
Strengthen love bonds
Deescalate arguments
Heal from infidelity
Resolve financial issues
If you are suffering from any of the issues, we can help.
What Is Couple Counseling?
Couples counseling is the type of therapy that restores intimacy and love. Couples therapists facilitate communication, helping partners discover underlying issues and approach conflicts in a better, healthier way.
Relationships are complex, and everyone experiences ups and downs in their interactions with their partner and getting along can be difficult.
If you find yourself in an unhappy relationship or unable to resolve conflicts with your partner(s), couples counseling can help. Our couples counselors in Chicago are trained in specific relationship therapy, and marriage counseling and they will customize treatment plans to address your specific issues.
Who Needs Couples Counseling?
We All Need help No Matter What Stage In Life We Are In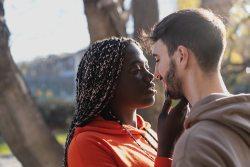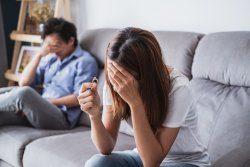 Couples Considering Divorce
Discover A Healthier Relationship
How Can Couples Counseling Help?
A professional couple therapist can help partners facing a variety of issues. Some of these include:
Loss of intimacy in your relationship
Resentment
Lack of trust
Lack of communication
Continuous arguments
Dishonesty & infidelity
'Drift' in a relationship
Struggling with Separation
Loss and trauma
Help is available.
"Terri's perspective and feedback have been beyond helpful in managing my triggers and stressors. Her 'big picture' approach provides me with a greater understanding of why certain things are issues. She is able to look beyond the present issue and relate it back to other people or situations in my past."
"I was able to be honest with her and myself...feeling incredibly grateful."
"Her empathetic directness is invaluable as I can walk away from each session with something to consider and work on. I do not feel like I am being my own therapist and talking to empty space."
"Debunking 4 Myths on Love"
Join the Hundreds of Thousands Worldwide Who Discovered the Secrets of the 'Love Lab'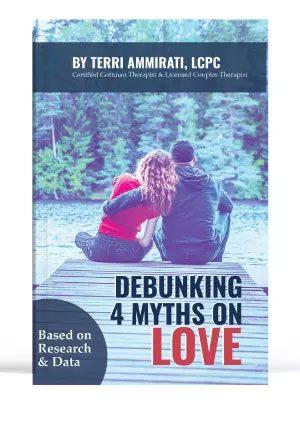 In the 1980s, Dr. John Gottman established the "Love Lab," where researchers discovered groundbreaking behaviors on the "Masters" and "Disasters" of relationships.
Terri Ammirati was fortunate to be trained directly by Dr. Gottman and his wife, Dr. Julie Gottman.
Subscribe now to receive Terri's free e-book with "Love Lab" findings.
Empower your relationships today
Your e-book is on its way! If it doesn't show up in your inbox, remember to check your spam folder.