Adolescent And Children Therapy
Comprehensive Care For Teens & Children
Let Your Child Flourish In A Supportive Environment
Promote Healthy Development
Why Adolescents And Children Counseling?
Our young children and adolescents often experience complexities in relationships, self-esteem and physical changes that leave them overwhelmed and fighting feelings of anxiety.
Therapists at Ammirati Counseling specialize in treating teens and children to get through these tough times. We listen and work together to help your child build their resilience and discover meaningful ways to express themselves.
Ammirati is committed to proven approaches to promote kids' emotional health and well-being.
Benefits of Counseling with an Adolescent And Children Therapist
A trained adolescent and children counselor can help your child with:
Boosting self-esteem
Developing healthy coping mechanisms
Discovering new possibilities
Fostering communication
Getting through challenging feelings and emotions
Learning to manage anger effectively
Reducing stress
Overcoming shyness and social anxiety
Let us know how we can help you.
What Is Adolescent And Children Counseling?
Adolescent or child counseling is a form of therapy aimed at tweens, teens and younger kids to help them make sense of their feelings, behaviors and thoughts.

It involves non-verbal counseling methods like play and art, especially when the person is unable to express their feelings completely.

If you know any little star or teenager, who needs a safe space and environment to open up, visit us today. Our trained counselors can help.
Who Needs Adolescent And Children Counseling?
Our Future Generation Needs Help For A Better Tomorrow
Our work with children, tweens and teens includes:
How Can Adolescent And Children Counseling Help?
A professional adolescent and children counselor can help teens and tweens facing a variety of issues:
Anxiety disorders
Anger management
Addictions & compulsions
Behavioral problems
Changes within the family
Communication problems
Death of a loved one
Depression
Eating disorders
Finding balance with social media
Juggling extracurriculars
If your child is suffering, we can help.
"I've had nothing but great experiences here. The office is very welcoming, and I found all the therapists to be extremely helpful and professional. I really liked Terri and look forward to visiting again."
"As someone who has never wanted to go to a therapist before in his life, all I can say is I enjoy and look forward to my sessions with Ammirati Counseling."
"Terri provided us with tools to more effectively communicate desires and manage conflicts that may arise."
"Terri Ammirati provided excellent services. She provided effective counseling during a difficult time in my life, and helped me worked through it."
"Debunking 4 Myths on Love"
Join the Hundreds of Thousands Worldwide Who Discovered the Secrets of the 'Love Lab'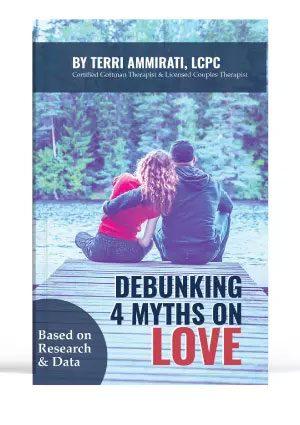 In the 1980s, Dr. John Gottman established the "Love Lab," where researchers discovered groundbreaking behaviors on the "Masters" and "Disasters" of relationships.
Terri Ammirati was fortunate to be trained directly by Dr. Gottman and his wife, Dr. Julie Gottman.
Subscribe now to receive Terri's free e-book with "Love Lab" findings.
Empower your relationships today
Your e-book is on its way! If it doesn't show up in your inbox, remember to check your spam folder.