Trauma is a deeply disturbing or distressing event or experience that causes intense feelings of fear, helplessness or horror. A traumatic experience may be an isolated incident or it may occur repeatedly over time.
Trauma affects a person's ability to manage their emotions, often leading to mental health challenges.
If left untreated, it can cause physical and emotional distress which may interfere with your everyday life. External events could trigger internal responses, which may cause you to feel that your life is not in your control.
Experiencing traumatic events such as abuse or neglect, domestic violence, natural disasters, serious accident, war, terrorism or violent crime may lead to PSTD, or post-trauamtic trauma disorder.
Looking For A New Way of Living?
A Therapist Trained In Trauma Can Help​
Trauma can be debilitating, and it can feel like you're stuck with no way out. But the truth is, you can work through your emotional response to a terrible event —and you don't have to do it alone.
With the help of expert trauma therapists at Ammirati Counseling, you'll build the lives you want to live, by unpacking the experiences that have been holding you back.
If you're ready to start your journey toward healing and recovery, give us a call today.
We're ready to walk on this path with you.
Common Trauma Signs & Symptoms
Appetite and/or weight changes
Decreased energy or fatigue
Difficulty concentrating, remembering or making decisions
Difficulty sleeping, early-morning awakening or oversleeping
Feeling restless or having trouble in sitting still
Feelings of guilt, worthlessness, or helplessness
Irritability
Loss of interest or pleasure in hobbies and activities
Moving or talking more slowly
Persistent sad, anxious or "empty" mood
Thoughts of death or suicide attempts
Benefits of Counseling With A Trauma Therapist
A trained therapist can help you.
Cope with the emotional and behavioral changes
Develop new coping skills to avoid traumatic relapse
Eliminate or reduce symptoms of trauma or PTSD
Focus on the present instead of the past
Improve daily functioning
Turn negative emotions and outlooks into positives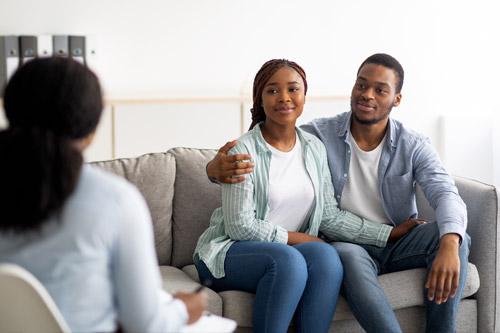 Trauma therapy is a treatment model that helps a patient explore, process and work through the traumatic experience.
Our team at Ammirati Counseling works together to help people feel whole again, emotionally and physically.
If you or someone you love is struggling with trauma, let us know. We are ready to listen and guide you through the challenges you are facing.
Free, No-Obligation 15-Minute Consultation