Empowering Your Relationships
We are a full-service group practice on the North Shore of Chicago. We work with all members of the family from the littlest one to the elders. Because we are experienced therapists working in one practice, we can guarantee you continuation and coordination of care.

Together, we will find solutions to your challenges.
Ask us about our couples counseling and couples workshops.
Now offering telehealth appointments!
Private virtual session from your home. Call us to schedule your appointment.
From time-to-time, each of us struggles with personal challenges and we feel distressed, or stuck. The hardest step to take is admitting to ourself that we can't solve these problems alone. That's when it's time to seek professional help from a skilled therapist who has the experience to guide us through a troubling time.
ARE YOU EXPERIENCING ANXIETY OR DEPRESSION?
Well-trained. Personable. Supportive.
Owner & Founder, Licensed Clinical Professional Counselor
Terri specializes in empowering clients to strengthen their relationships. She works with all aspects of relational distress and provides solution-focused therapy.
Licensed Clinical Professional Counselor
Melanie works with children, teens, adults and families. She has specialized training in trauma, grief and loss, anxiety and mood disorders, women's issues, and self injurious behaviors.
Licensed Clinical
Social Worker
Joan brings extensive experience individual and family therapy and group therapy for anxiety, bipolar, grief, trauma, life transitions, ADHD, parenting and executive functioning.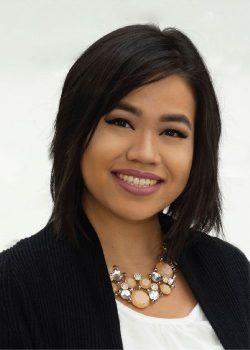 Associate Licensed Marriage & Family Therapist and Licensed Professional Counselor
Aida combines different therapeutic approaches in working with individuals, couples and families. She specializes in relational issues related to trauma, depression, anxiety, grief and loss.
Zak specializes in working with young adults and adults who are experiencing depression, anxiety, transitional stress and trauma. He uses traditional and creative interventions.
Are you feeling overwhelmed or ashamed and not sure where to begin?

Are looking for a place where you will feel comfortable as you work through personal struggles?

Do you have family members who would benefit from talking with a professional?

Do you have a distressed relationship with your spouse or child?

Are you in a relationship that is not struggling, but just "OK"? Do feel you are drifting apart?
Review our Array of Services
From private individual therapy to group therapy to couples workshop, we are here to serve you.
Fill out Form on Our Contact Page, Email, or Call Us
If you fill out the form or email us, please do not provide any personal health information. You may ask general questions. We will reach back to you.
Register for a Couples Workshop
You may register for our weekend couples workshop, The Art and Science of Love, created by The Gottman Institute.
Our fees are reasonable and we accept most major insurance plans.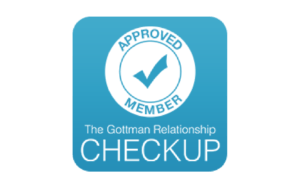 Join the Hundreds of Thousands Worldwide Who Discovered the Secrets of the 'Love Lab'
Get Your Free E-Book: "Debunking 4 Myths on Love"
In the 1980s, Dr. John Gottman established the "Love Lab," where researchers discovered groundbreaking behaviors on relationships.

Dr. Gottman and his wife, Dr. Julie Gottman, founded The Gottman Institute to teach clinicians and couples about what happened in the "Love Lab" and subsequent studies.

Terri Ammirati was fortunate to be trained directly from Drs. Gottman.

Subscribe now to receive our free e-book with "Love Lab" findings.
Empower your relationships today.
Able to quickly put the skills into place in my private practice. Thank you, Terri, for sharing our knowledge and experience at the training workshop!
I was feeling hopeless.... too many complications. Thank you, Ammirati Counseling for guiding me towards the light and out of this darkness.
The anxiety I have lived with my entire life has been unbearable. Ammirati Counseling has given me the peace I have been searching for. ​
"Fondness and admiration are the two of the most crucial elements in a rewarding and long-lasting romance."
– Dr. John Gottman