The Art and Science of Love | Chicago | October 24-25, 2020
Date and Time:
October 24, 2020 8:30 am - October 25, 2020 - 5:00 pm
Events Location:
DoubleTree by Hilton Hotel, Chicago O'Hare Airport, 5460 N. River Road, Rosemont, Illinois, 60018, United States
Sorry, this event is expired and no longer available.
About The Events
Event times are Central Standard Time. Prices are per couple.
Early-bird Deadline | Oct 10, 12 midnight CST
Standard Deadline | Oct 17, 12 midnight CST
GOTTMAN COUPLES WEEKEND WORKSHOP
THE ART AND SCIENCE OF LOVE
What do successful couples do to foster romance and harmony in their relationships? Find out at this The Gottman Institute workshop. This is the only couples and marriage workshop based on extensive studies.

All materials and concepts are based on 40+ years of research on relationships.
PRESENTED BY:
Terri Ammirati & Dr. John "Jack" Crossen
Who Should Attend This Couples Workshop?
IDEAL FOR ALL COUPLES, INCLUDING
If you have a strong relationship, this workshop will provide information and tools to make it a great one. If your relationship is moderately distressed, then this workshop will provide a road map for repair.
This is also a wonderful workshop for therapists to attend with their partners. 12 CEUs are available to purchase upon request.
• Engaged Couples

• Newlyweds

• Retirees & Empty Nesters

• Parents of Blended Families

• Couples Celebrating Anniversaries or Facing Changes

• Couples with Stressful Careers

• Those in Distressed Relationships
Note: This workshop is psycho-educational to practice skills and is NOT a form of therapy. If you are in high conflict or are seriously considering divorce, then private couple therapy is advised.
This Workshop Will Help You...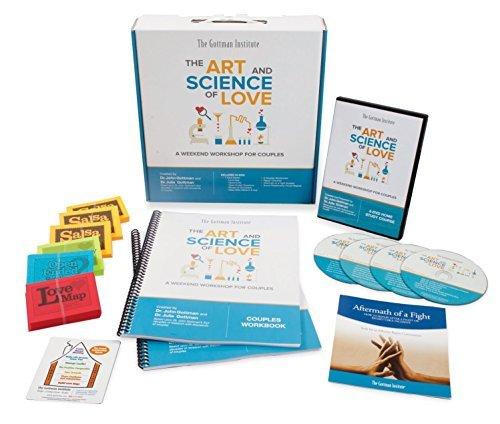 GOTTMAN COUPLES WEEKEND WORKSHOP
GOTTMAN COUPLES WEEKEND WORKSHOP
Terri Ammirati is the owner and director of Ammirati Counseling, bringing 22 years of experience to the field. Terri is a Certified Gottman Therapist specializing in Couples Therapy, an evidence-based approach that helps couples with all aspects of relational issues. She works with couples to enhance the quality of their relationship.

Her expert counseling helps couples explore ways to better manage conflicts. Couples learn tools to effectively improve communication with each other and find a path to heal from past hurts.

If you feel your relationship can't be helped and have doubt there is hope for it, you can learn to love again. You will gain a renewed sense of confidence and ability to build a deeper level of intimacy and connection you thought was not possible.
Dr. Crossen is the only master Gottman trainer in the Portland area, and has an extensive history of direct collaboration with Gottman Institute founders Drs. John and Julie Gottman. In addition to working with couples at workshops, classes and private sessions, Dr. Crossen also trains and certifies other healthcare professionals to become Gottman therapists.

He has 30+ years of experience and numerous partnerships with universities, counseling centers and private practices throughout the northwest region.