Schedule A Free 15-Minute Phone Consultation
Full-service mental health and wellness services for your whole family.
Free, No-Obligation Professional Consultation
Connect with our licensed, certified and experienced counselors who can help with a range of issues such as relationships, anxiety, depression, trauma, grief and more. 
4 Ways to Connect With Us
We will respond within 1 business day.
Choose 2 alternative times. We will email you with confirmation of the appointment. 
"Debunking 4 Myths on Love"
by Terri A. Ammirati, LCPC and Certified Gottman Therapist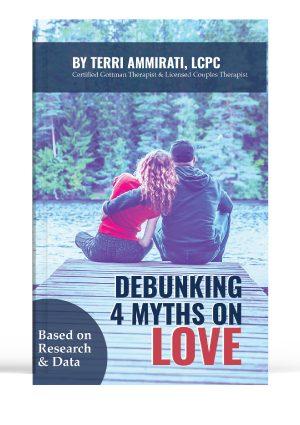 Masters & Disasters of Love
See how your relationship measures up to what the Gottman research says about what makes or breaks relationships.
Your e-book will be delivered to your email in about 5 minutes. Please check your spam folder.
2211B Lakeside Drive,
Deerfield, IL 60015
Conveniently located in Chicagoland.