Empowering Your Relationships
Chicago's Mental Health Counseling Group
We are a full-service group practice on the North Shore of Chicago. We work with all members of the family from the littlest one to the elders. Because we are experienced therapists working in one practice, we can guarantee you continuation and coordination of care.

Together, we will find solutions to your challenges.
Now Offering Telehealth Appointments
Feeling Anxious or Depressed?
From time-to-time, each of us struggles with personal challenges and we feel distressed, or stuck. The hardest step to take is admitting to ourself that we can't solve these problems alone. That's when it's time to seek professional help from a skilled therapist who has the experience to guide us through a troubling time.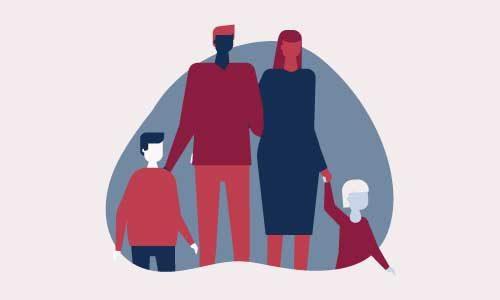 Counseling
Individual, couples and family therapy.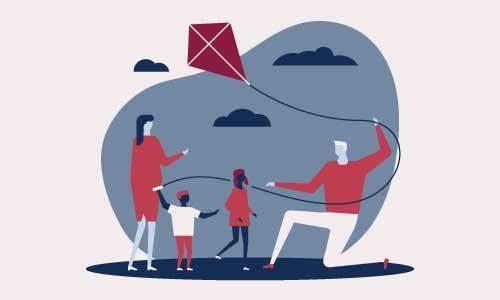 Specialities
Include anxiety, depression, grief and loss, and trauma counseling.
Couples Workshop
Proven workshop created by The Gottman Institute.
Well-Trained. Personable. Supportive.​
Owner & Founder, Licensed Clinical Professional Counselor
Terri helps families and couples strengthen their relationships. She is a family and couples therapist who provides solution-focused therapy to help people communicate better and develop more fulfilling relationships. She integrates spiritual truths with contemporary psychological theories in her counseling sessions.

Terri is a Certified Gottman Therapist and uses the Gottman Approach when working with couples. The Gottman Approach is based on over 35 years of clinical research and is an evidence - based approach that has been proven to help couples with all aspects of relationship issues.
Licensed Clinical Social
Worker
Adolfo is a bilingual Counselor in Chicago who specializes in working with teens, and adults. His expertise is providing individual and family therapy for mood disorders and anxiety disorders. He treats people sufferring from depression, bipolar disorder, and obsessive-compulsive disorder. He is a Mexican-American and his background gives him insight into cultural differences and struggles people face in their communities.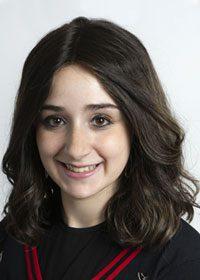 As a therapist I take the time to get to know my clients and build rapport with them. I believe each client brings a unique set of experiences, needs, and strengths and so I use a personal approach to help my clients feel safe and heard. I work with adolescents, individuals, and families. Some of my specialties include anxiety and depression, life transitions, and eating disorders.
Licensed Professional Counselor
Colin brings over six years of clinical experience and enjoys working with individuals and families to bring about the positive changes in their lives. He is creative, engaging, and compassionate. His possesses a genuine authenticity that enables his clients to feel safe, heard and understood. He empowers his clients to make decisions that work for their own life style needs.
"I was feeling hopeless.... too many complications. Thank you, Ammirati Counseling for guiding me towards the light and out of this darkness."
"The anxiety I have lived with my entire life has been unbearable. Ammirati Counseling has given me the skills I have been searching for."
"I have found the staff at Ammirati Counseling to be highly professional and always acts with my best interest in mind."
"I highly recommend. Great amount of one on one time and attention to the needs."
"I was very hesitant at first but she helped me expand my comfort zone."
My husband and I have been in counseling with Terri for about two years. She is an attentive listener, good coach, and she respectfully challenges us and offers viable solutions to our conflicts and issues using the Gottman Method.
Ask us about our couples workshops
No More Waiting For Things To Get Better
Are you feeling overwhelmed or ashamed and not sure where to begin?
Are looking for a place where you will feel comfortable as you work through personal struggles?
Do you have family members who would benefit from talking with a professional?
Do you have a distressed relationship with your spouse or child?
Are you in a relationship that is not struggling, but just "OK"? Do feel you are drifting apart?
Receive "Debunking 4 Myths on Love" when you contact us.
Free 15-Minute Consultations
Call to schedule a consultation.
Our fees are reasonable and we accept most major insurance plans.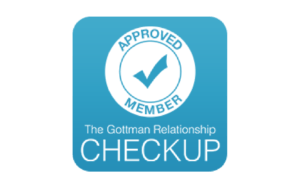 "Debunking 4 Myths on Love"
Join the Hundreds of Thousands Worldwide Who Discovered the Secrets of the 'Love Lab'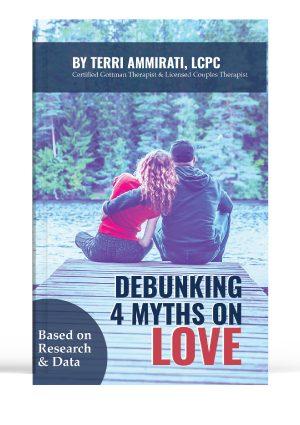 In the 1980s, Dr. John Gottman established the "Love Lab," where researchers discovered groundbreaking behaviors on the "Masters" and "Disasters" of relationships.
Terri Ammirati was fortunate to be trained directly by Dr. Gottman and his wife, Dr. Julie Gottman.
Subscribe now to receive Terri's free e-book with "Love Lab" findings.
Empower your relationships today
"Fondness and admiration are the two of the most crucial elements in a rewarding and long-lasting romance."
– Dr. John Gottman