To Treat Depression Anxiety and Negative Self Image
For Adolescent Children And Families
When I was younger I had a difficult relationship with my family. I suffered from depression and anxiety. And the depression symptoms manifested themselves in stubbornness, loneliness, and sadness…I was scared. My parents sent me to therapy to get depression and anxiety treatment.  
And…naturally I put up a fight. 
During my treatment for depression anxiety and perfectionism.  I didn't talk to my therapist. No–Three months went by and I didn't say a word. For those three long months my therapist and I sat in excruciating, nauseating silence. 
There was no way this therapist was going to get anything out of me. I was not going to budge. 
But, one day during that third month I decided. ME, I DECIDED!
I wanted to talk.
I had so many questions. I wanted answers.
One thing was for sure. I wanted to know where anxiety disorders come from. And I wanted to know how my family would get through this.
My therapist was so calm. She helped me to relax so I began to tell her what was troubling me. I thought well, what's the worst that could happen? If I didn't like what my therapist was saying I could go back to being quiet. I could go back to being depressed. I could go back to being anxious.
To my surprise, I began to heal. One 50-minute session at a time. In a safe space that my therapist created for ME. I knew that my therapist truly cared and that made all the difference.
My therapist helped me to genuinely heal and to create a better relationship with my family. Because my therapist made such a huge impact on my life, I wanted to help others who were having difficulty. I realized that I wanted to do for others what my therapists did for me.
So, when I was a teenager, I volunteered in organizations that helped the homeless, people in poor homes, and teens. I got my first real job working in a resident with adolescents struggling with eating disorders and mood disorders.
From there I went on to get an education in women's studies and practiced individual and family therapy for people in the foster care system. I worked with parents who had abused their children and who were trying to change so that they could get back their children. I also worked with the children who had been removed from their homes. This made me feel like I was making a huge difference in people's lives.
How I Can Help You With Anxiety and Depression Treatment
I then studied at The International Institute for Trauma and Addiction Professionals ("IITAP") to help people who struggled with sex addiction, eating disorders and marital problems. And I was making real progress in helping all these people but I knew I could do more. I WANTED to do more. So, I decided to get trained in Eye Movement Desensitization and Reprocessing ("EMDR"). It made such a tremendous difference in my ability to help my therapy clients on a deeper level. I was on the hunt for more ways I could help my clients. So, to do even deeper work I got trained in doing somatic therapy. To help people through trauma by doing deep breathing, meditation, and relaxation exercises. The results were astounding.
I helped a client who had difficulty adjusting after her father was sent to jail–we worked on self care, self compassion, creating a support system, communicating, boundaries, and coping skills. I was able to help clients who struggled connecting with their parents–we worked on communication and expectations both individually and in family therapy. I worked with clients who struggled with body image–we worked on acceptance, mirror work, neutrality, self compassion and positive language. If you'd like to talk send me an email at ethel@ammiraticounseling.com
My goal has always been to give my clients the best care possible. I am constantly educating myself and work hard to make my relationships with my clients collaborative. In our sessions it's important to get feedback from my clients. It's not just me lecturing them, it's a two way conversation. Within each session I create a safe space where clients feel comfortable to speak up and tell me how they think and feel.
I've been in your shoes.  I'm so glad that when I was younger, I found a therapist I could trust.  Like my therapist helped me, I will work with you to address the problems you're facing. But more than anything I need you to know that I am here and that I care. You are human and part of being human is having flaws and making mistakes. Its okay whatever those mistakes are, we can address them in a safe space. TOGETHER! 
Through my years of practice I've realized that I can help you, your family, or your adolescent children. I help with self-esteem, I help with body image, I help with eating disorders or with life transitions. 
I can help bring back hope to you and your family.
I'd love to have the opportunity to work with you. Send me an email at ethel@ammiraticounseling.com today.
And in your email include 
Telephone number 
Preferred day/time you'd like to be called
Subject Line: I'd like to see if you can help
I will contact you within 48 hours
Don't hesitate to reach out to Ammirati Counseling to ask and inquire about support services that you can receive to help with overcoming feelings of depression, loneliness, stress or anxiety.
Ammirati Counseling is a boutique counseling group with an office in Bannockburnn serving Chicago. Therapists also offer private therapy via remote online. They provide comprehensive care to children, teens, adults, couples, families, and the LGBTQ community.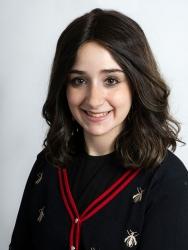 Latest posts by Ethel Gugenheim
(see all)