Parent-Child Relationship Therapy
Nurture Your Parent-Child Bond
Understand The Emotions Behind Your Child's Behavior
Bring Out Your Child's Best
Why Parent-Child Relationship Therapy?
Parenting is one of the most rewarding experiences you can have as a human being, but it can also be one of the most challenging. The demands of parenting are intense. According to Dr. John Gottman, relationship expert, says that to raise an emotionally intelligent child, parents must learn to understand their children's feelings, empathize and soothe them, then guide them toward managing their feelings in a healthy way.
Parent-Child Relationship Therapy is a process that provides a safe environment for parents to work on their relationship with their children. At Ammirati Counseling, we can help parents clarify their own feelings about being a parent and identify any underlying problems with their children. Our expert therapists can help you gain insight into meeting your child's needs, communicating more effectively with them and comprehending their emotions.
Benefits of Parent-Child Therapy
Parenting counseling has several advantages for both parents and kids.
A trained parent-child relationship counselor can help a parent with:
Being able to control your anger better,
Coping with your fears,
Handling parenting conflict and resentment and
Learning to discipline your child,
Managing sibling rivalry and conflict,
Overcoming parenting guilt or rage.
A trained parent-child relationship counselor can help a child with:
Developing a secure sense of self,
Developing a sense of responsibility and care,
Feeling more involved in family functioning,
Improving critical thinking skills,
Learning to verbalize feelings and
Managing emotions effectively.
Let us know how we can help
Listen With Empathy and Validate Your Child's Feelings
What Is Parent-Child Relationship Counseling?
Parent-child relationship therapy strengthens the parent-child bond by addressing behavioral issues and stress.
Parents are able to raise emotionally strong and confident children. Also, this therapy helps kids heal from behavioral, emotional and social issues.
The goal is to help your child grow into a responsible and joyful adult, and for you to find joy in your family relationships.
Who Needs Parenting Counseling?
Although parenting therapy is beneficial for all parents,
some may gain those benefits more than others.
Parents undergoing separation
Parents with marital issues
Parents with health problems
Parents with substance abuse problems
Discover A Healthier Parental Bond
How Can Parent-Child Relationship Counseling Help?
Parenting therapy is the best option for parents who are having trouble raising a well-behaved child. If you've tried different approaches and nothing has worked – it may be time to consider CPRT to improve your parental relationship.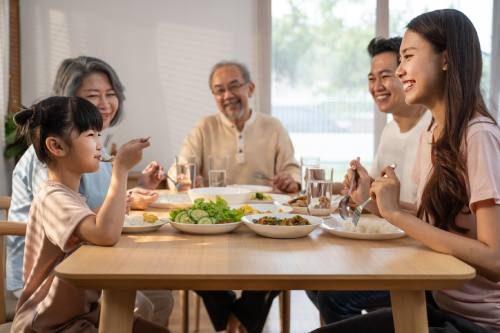 Here is how parent and child relationship counseling can be helpful:
You will be provided with an unbiased outsider's perspective, enabling you to make rational decisions with the guidance of a skilled professional.
The counselor helps you understand the pros and cons of your natural parenting style, assisting you in maximizing the pros and overcoming the cons.
Parent therapy may educate you on conflict-handling strategies, which indirectly educates your little munchkin that disagreement can be healthy and a good opening for dialogue rather than violence.
Free, No-Obligation 15-minute Consultation