Cyberbullying is bullying that occurs on digital devices such as cell phones, computers, and tablets. Cyberbullying can take place online through SMS, text and apps, or through social media, forums or gaming where people can view, participate in or share content.

Cyberbullying includes sending, posting or sharing negative, harmful, false or mean material about someone. This may include sharing personal or private information about someone causing embarrassment or humiliation. Some cyberbullying even crosses the line into illegal or criminal behavior.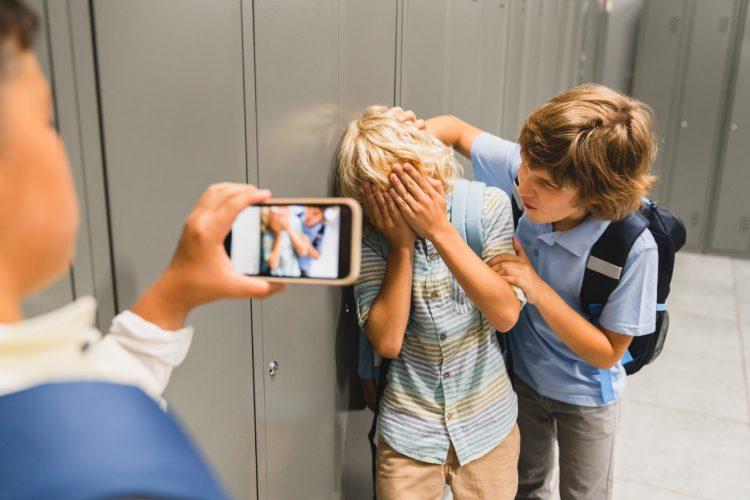 The most common places where cyberbullying occurs are:
Facebook, Instagram, Snapchat, and Tik Tok.

Text messaging and messaging apps on mobile or tablet devices.

Instant messaging, direct messaging, and online chatting over the internet.

Online forums, chat rooms, and message boards, such as Reddit.

Email.

Online gaming communities.
With the popularity of social media and digital forums—comments, photos, posts, and content shared by individuals can often be viewed by strangers as well as acquaintances.
Content shared by an individual online – their personal information, as well as any negative, mean or hurtful content, creates a permanent public record of their thoughts, activities and behavior.
This public record can be considered an online reputation, accessible to schools, employers, colleges, clubs, and others researching a person now or in the future.
Cyberbullying can damage the online reputation of everyone involved – not just the person being bullied, but those doing the bullying or participating in it.
Cyberbullying has unique concerns, such as:

Persistent – Digital devices provide the ability to communicate quickly and continuously 24 hours a day, so it can be difficult for children experiencing cyberbullying to find relief.

Permanent – Most information communicated electronically is permanent and public, if not reported and deleted. A negative online reputation, including being bullied, can impact college admissions, employment, and other areas of life.

Difficult To Notice – Because teachers and parents cannot hear or see cyberbullying, it is harder to recognize.

Issues Children Face As A Result of Cyberbullying:


Began Abusing alcohol and or drugs.
Developed an eating disorder.
Started skipping classes.
Stopped using social media altogether.
Engaged in self-harm.
Deleted their social media profiles.
Had suicidal thoughts.
Developed depression & social anxiety.
While these statistics are deeply concerning and upsetting, there are possible ways we can combat this issue.
Here are five things you can do when cyberbullying happens:
Notice: Try to recognize if there has been a change in mood or behavior and explore what the cause might be. Try to determine if these changes happen around a child's use of their digital devices.
Talk: Ask questions to find out what's going on, how it started, and who's involved.
Document: Keep a record of what is happening and where. Take screenshots of harmful posts or content if possible. Most laws and policies note that bullying is a repeated behavior, so records help to document it.
Report: Most social media platforms and schools have clear policies and reporting procedures. If your child's peer is cyberbullying, report it to the school. You can also contact the app or social media platform to report and remove objectionable content. If a child has received physical threats, or if there is a potential crime or illegal behavior, report it to the police immediately.
Support: Peers, mentors, and trusted adults can sometimes intervene publicly to positively influence a situation where negative or hurtful content posts about a child. Public Intervention can include posting positive comments about the person targeted with bullying to try to shift the conversation in a positive direction. It can also help to reach out to the child who is bullying and the target of the bullying to express your concern. If possible, try to determine if more professional support is needed for those involved, such as speaking with a guidance counselor or mental health professional.
Don't hesitate to reach out to Ammirati Counseling to ask and inquire about support services that you can receive to help with overcoming feelings of depression, loneliness, stress or anxiety.
Ammirati Counseling is a boutique counseling group with office in Bannockburn. Therapists also offer private therapy via remote online. They provide comprehensive care to children, teens, adults, couples, families, and the LGBTQ community.