Making the choice to become a therapist was one of the most defining moments of my life. I remember being a teenager and having a conversation with a family member about what I wanted to study in college. During this conversation, I expressed how I loved helping friends and family members through challenging times. This family member was cautious as they asked, "Do you really want to listen to people's problems all day long?"
This person did not understand how important it was to me to build connections and help people to become the best possible versions of themselves. It was then that I realized that helping others overcome challenges was one of my biggest strengths.
There is no doubt that this skill was developed throughout my life because of the influence of my parents, especially my mother, who is a teacher. I was fortunate to grow up in an environment where discussion was encouraged and feelings were valued. I learned how to be compassionate, understanding, patient and supportive to my peers and family members. These skills are essential to begin a career as a therapist.
I attended the University of Illinois for my undergraduate degree and continued my education at Loyola University of Chicago, earning a Master's degree in Community Counseling. During my clinical internship at an inpatient psychiatric hospital, I learned how to work with children, adolescents and adults who were struggling with serious mental health concerns. I was given extensive training in working with people who had experienced trauma in their lives. This type of training allowed me to continue my career as an outpatient clinician specializing in working with individuals who have faced not only trauma but a variety of mental health concerns.
Being a therapist is more than a simple one-hour-a-week commitment to my clients. It reflects a core part of me that enjoys getting to know people at an authentic level. I truly value building strong connections with my clients.
The therapeutic relationship has been studied and proven to be the single most effective agent of change for individuals who participate in therapy. What this means is that a consistent alliance between the counselor and client is the primary force for the client to succeed in overcoming their mental health challenges. Clients develop trust not only in the therapeutic relationship but also in themselves as they work through difficult issues.
What makes being a therapist so rewarding is the progress that I see week after week from the people who come into my office. The strength they show by opening up and talking about their lives is something so special. Clients are able to learn about themselves from a different perspective and build the skills needed to cope with stress in the healthiest way possible.
I am humbled each day by the opportunity I have to work with so many unique individuals and to be a part of each client's journey of progress and change.
Don't hesitate to reach out to Ammirati Counseling to ask and inquire about support services that you can receive to help with overcoming feelings of depression, loneliness, stress or anxiety.
Ammirati Counseling is a boutique counseling group with an office in Bannockburnn serving Chicago. Therapists also offer private therapy via remote online. They provide comprehensive care to children, teens, adults, couples, families, and the LBGT community.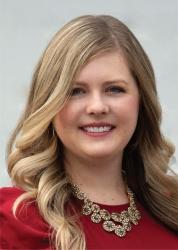 Latest posts by Melanie Brosnan
(see all)