From a young age, I had the urge to lift people. Whether my family members, friends or strangers, I always wanted to help those in need.
My passion for being a therapist stems from my compassion for humanity. I always have and continue to be genuinely invested in people- truly wanting the best for them.
With my experience as a therapist, I have found that there is power in actively listening to one's multifaceted story. I believe humans to be incredibly resilient, but even the toughest of us are sometimes simply longing to be heard.
One of the most beautiful parts of being a therapist is seeing progression in clients. In my experience, there is nothing more special than watching a person break emotional barriers, harness their strengths, and accomplish their goals.
As a child, I learned to embrace the idea of family dysfunction. I grew to believe that every family has "something" that sometimes causes oddity or even distress.
On a personal note, my family has always been the most important part of my life. Each member has defined me and helped shape me into who I am today and who I will be in the future.
However, I am not naive that family stress seems to be different from any other kind of stress. This idea has always intrigued me. Why are certain buttons only pushed when our family members press them?
In any case, I do not believe that your family defines you. However, I believe that whatever type of family you grew up in, defines who you are. With this belief system in place, I knew that providing family therapy was something I wanted to achieve.
Before becoming a therapist, I had the privilege of being a teacher, earning my degree in Early Childhood Education at the University of Vermont. At UVM, I worked with children anywhere from infants to grade 3.
I thoroughly enjoyed working with many children and their families in the diverse communities around Vermont.
After immersing myself as a teacher, I found that I was more interested in my student's behavior, development, and relationships than in academics. With my interest in human behavior and passion for helping people, I knew my path was destined for social work.
For graduate school, I attended The University of Illinois, Jane Addams College of Social Work, earning my master's in social work, specializing in children and families.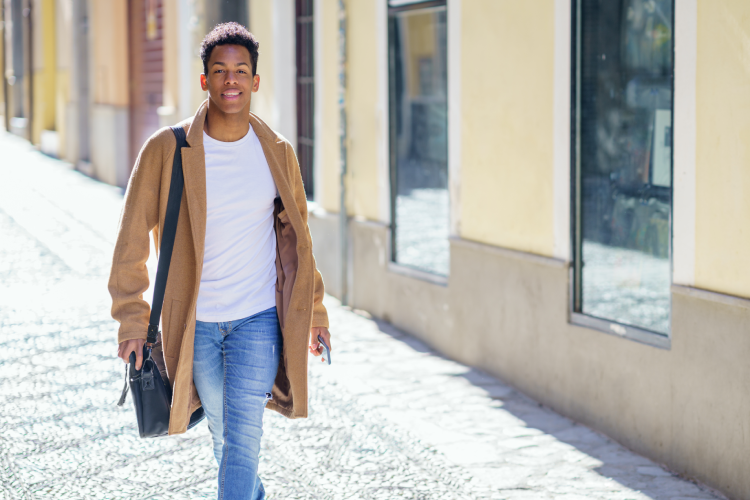 During my first clinical internship, I worked with individuals struggling with Substance Use Disorder. I provided individual therapy to clients and led groups such as intergenerational trauma, Rational Emotive Behavioral Therapy, and a support group for those affected by the addictive behaviors of their loved ones. With extensive training and practical experience, I learned how to offer advice to people struggling with substance use disorder.
During my second year at Jane Addams, I spent my clinical internship at a faith-based practice. While I do not identify as religious, I wanted to gain perspective and understanding for those who do.
Aside from providing therapy to a caseload of clients, I also provided individual and group mental health counseling to adolescents and children at schools in marginalized communities. Counseling individuals regarding issues such as faith, race, etc., allowed me to gain a deeper understanding and empathy for people. I learned how important it is to be transparent with people in conjunction with being empathetic and attuned to my clients.
I have waited my whole life to be a therapist. Providing therapy while empowering and helping clients grow leaves me with a sense of purpose. I know that my younger self would be more than pleased. With my unique experiences, I am passionate that I can help make effective changes in my clients' lives. 
Don't hesitate to reach out to Ammirati Counseling to ask and inquire about support services that you can receive to help with overcoming feelings of depression, loneliness, stress or anxiety.
Ammirati Counseling is a boutique counseling group with office in Bannockburn. Therapists also offer private therapy via remote online. They provide comprehensive care to children, teens, adults, couples, families, and the LGBTQ community.

Latest posts by Jane Sussman
(see all)