I have always enjoyed helping those who are in pain or lonely.
As a child, I would befriend kids sitting by themselves in a corner because they didn't have anyone to play with.
When I was older, I reached out to women at a homeless shelter who were hurt and discouraged. I sat side-by-side with them and provided the support they needed. Many of them became reunited with positive family and friends. They thrived because they knew someone cared and believed in them.
It is amazing how people's lives can be transformed when they are encouraged and know they have someone to lean on. The women at the shelter had been traumatized by abuse from a family or significant other. I watched them begin to laugh and smile, and experience the joy of hope; whereas, before, they experienced a life of hurt, pain, fear and rejection.
These are the people that I reached out to — the ones who feel unloved, are deeply wounded or suffer from mental anguish. I wanted them to know that someone cares for them and that they mattered.
This heartfelt compassion for people is what led me to the marriage and family counseling profession where I now have the opportunity to reach out to couples and families with a helping hand, a listening ear, a warm smile, encouraging words – and the expertise to properly treat them.
My overall message to them: keep going and don't give up.
I have the privilege to experience their success firsthand and I am so grateful to be a part of their lives.
This is my passion and the reason I decided to become a marriage and family counselor. My goal is to encourage families from different cultures and ethnicities to keep striving to build strong family relationships so that their efforts are multiplied. Their children will mirror them and do the same. The new generations will be strong and resilient – ready to deal with life's struggles and challenges, and forge ahead in the face of adversity.
Their posterity will no longer be afraid of what lies ahead, but rather, they will be strong and determined to succeed in building a strong family bond that will last for generations to come.
This is my hope for any family who may be experiencing life's hardships. This can be your reality as well.
So, don't hold back. Come, let's get to work. You, too, can experience the joy that others have already found.
Don't hesitate to reach out to Ammirati Counseling to ask and inquire about support services that you can receive to help with overcoming feelings of depression, loneliness, stress or anxiety.
Ammirati Counseling is a boutique counseling group with offices in Bannockburn and Downers Grovers. Therapists also offer private therapy via remote online. They provide comprehensive care to children, teens, adults, couples, families, and the LBGT community.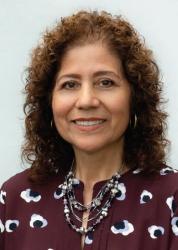 Latest posts by Gloria Ortiz
(see all)