To Treat Adolescent Substance Abuse
Here's why…
In high school, I closed myself off from the world. 
I felt so isolated and alone. I rarely wanted to go out with friends. To drown out the hurt I played sports but didn't interact much with others on the team…I just wanted to be ALONE. With my thoughts. By myself! 
It wasn't always this way. As a child I was happy and wanted to have as many friends as possible. I wanted everyone to feel valued, loved and included. This all changed because I was being bullied in school.
Fast forward to my college years. I studied graphic design because I could block out the world and immerse myself in fonts, colors, and angles. Most of my time was spent working on class projects or playing video games. 
Deep down I wanted friends. 
But it was hard to connect with other people on a deep level. At this point in my life being around people made me feel anxious. I couldn't build meaningful relationships to the point where I could call someone my friend. 
Once I graduated from college, I got a job as a graphic designer. During that time I decided to get Phooey, a hearing-impaired dog from an adoption agency. Things were starting to feel better. 
Until I lost my job.
After my 90-day probational contract, the graphic design company decided to hire an unpaid intern…so I was unemployed.
Within four months of graduating from college I was jobless, a state away from anyone I knew. And I potentially needed to return my only friend, Phooey, to the adoption agency. I was nervous and anxious.
I decided to move back in with my parents. I felt embarrassed. I felt ashamed. I felt like a tin can being kicked around. How did it come to this?
I thought the world was an ugly, dark place. On long walks with my dog I would tell him everything. But I wished he could hear me. And even more than that. I wished he could talk back. It was so therapeutic to talk about what I was feeling.
I got curious about family therapy and counseling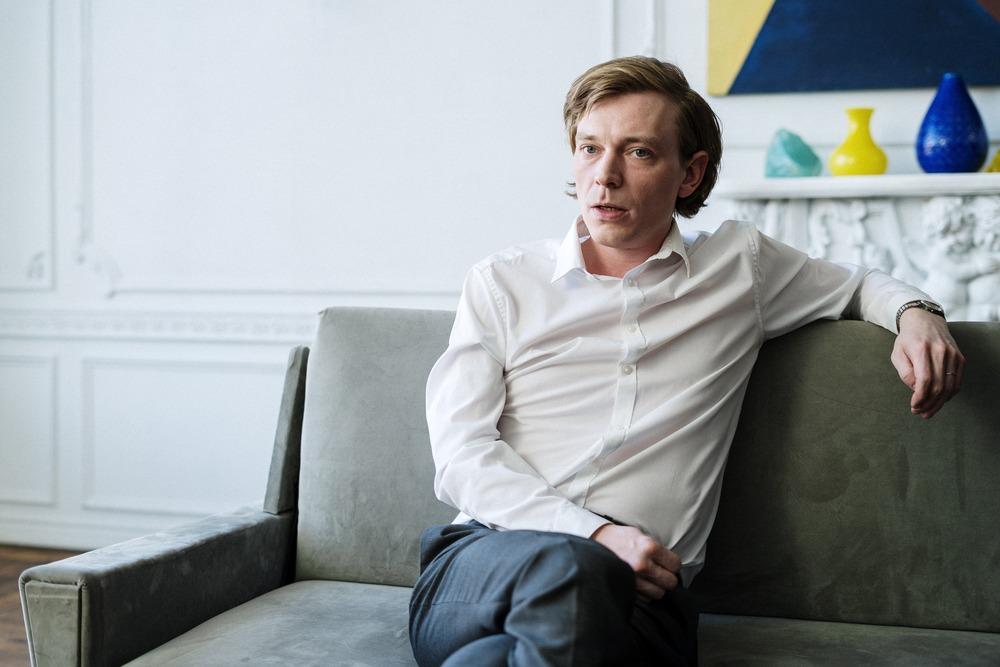 I was curious about counseling and therapy. So, I applied to work as a teaching assistant at a therapeutic day school. This was a pivotal decision. While working at the therapeutic day school I helped teenagers who struggled with substance abuse, depression, and severe anxiety. 
I saw them for who they were, not what schools or parents labeled them. Providing therapeutic support made me feel like my work mattered. Helping people succeed after they hit rock bottom meant…I was changing lives.
While working with the kids at the therapeutic day school I felt so much joy. I felt like the boy who wanted everyone around him to feel valued, loved and included again. This is when I knew I wanted to be a counselor. 
I applied to graduate school and was accepted to the Chicago School of Professional Psychology. I started on a journey to help people manage their mental health problems and substance abuse. Currently, I run a substance use group at OMNI Youth Services. At OMNI I help adolescents, couples, and families with substance use.
Becoming a therapist allows me to help people navigate life, and to untangle messy situations. No one has to struggle alone!
Contact me for help with substance abuse
I'd love the opportunity to help you get your joy back, to feel like you matter!
Send me an email at colin@ammiraticounseling.com 
In your email include: 
Telephone number 

Preferred day/time you'd like to be called

Subject Line: I'd like to see if you can help
I will contact you within 48 hours
Don't hesitate to reach out to Ammirati Counseling to ask and inquire about support services that you can receive to help with overcoming feelings of depression, loneliness, stress or anxiety.
Ammirati Counseling is a boutique counseling group with an office in Bannockburnn serving Chicago. Therapists also offer private therapy via remote online. They provide comprehensive care to children, teens, adults, couples, families, and the LGBTQ community.

Latest posts by Colin Boland
(see all)