Throughout my life, I have always been interested in why people behave in the way they do. I was especially interested in family and relationship dynamics and how these dynamics affect a person's development. However, I was unaware that a field of study about this subject even existed.
I never really knew about "mental health" until my last year in high school, when a friend mentioned a college course he enjoyed. It was a class in psychology. The way he described the field with different theories and how they applied to human development struck a chord with me.
Answers Found In Psychology
As my friend discussed what he was learning, a lot of my questions I had growing up were answered.  Since I was a child, I had wondered why different people had different personalities and how some people were better able to manage stress than others. When I started college, I immediately signed up for a psychology course. I was fascinated by the lectures and assigned readings. I applied a lot of the material to my own life experiences.
I realized I loved the field of psychology. I enjoyed studying and talking about the subject, and would often apply my knowledge to help my friends. I enjoyed helping friends with problems they shared with me. My friends described me as a good listener and would often say I would be a good therapist.
During undergraduate school, I declared my major in psychology with a minor in social work. In graduate school, I pursued family counseling because of my interest in relational dynamics, as well as working with couples and families of different backgrounds.
As I was completing my internship, I realized I enjoyed working with individuals, couples, and families of different cultures Not only did my clients learn from me, but I learn from them as well. I enjoyed learning about clients' cultures and how it affects their perspective on life.
My internship also showed that I have the skills to work with trauma survivors, helping them to understand the effect the trauma has on their outlook on life. And, to help them gain a newfound personal strength to overcome and recover from the traumatic situation or events they experienced.
I am excited to continue using my knowledge, interests and skills to help those in need of support.
Don't hesitate to reach out to Ammirati Counseling to ask and inquire about support services that you can receive to help with overcoming feelings of depression, loneliness, stress or anxiety.
Ammirati Counseling is a boutique counseling group with offices in Bannockburn and Downers Grovers. Therapists also offer private therapy via remote online. They provide comprehensive care to children, teens, adults, couples, families, and the LBGT community.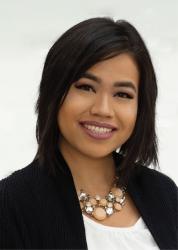 Latest posts by Aida Kaewwilai
(see all)