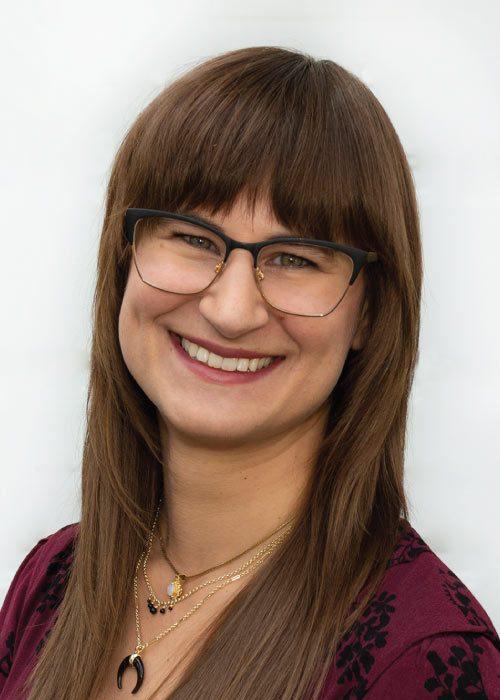 Licensed Clinical Social Worker
• Trauma
• Anxiety
• Depression
• Grief/Loss
• Mood Disorders
• ADHD
• Executive Functioning
• Parent Support
• PTSD
• Women's Issues
• Life Transitions

Seek professional help before problems in your life become unmanageable and intolerable. Find the peace you deserve.
Before becoming a therapist, I was a high school teacher for 11 years, and I have witnessed the impact of modern pressures on adolescents and young adults. My background in education helps me intuitively recognize what my clients experience, including social issues, technology use, and academic expectations. I am aware of academic challenges, and I offer support with executive functioning skills like organization, time management, prioritization, and goal-setting.
My work with families has led to a passion for supporting all members of the family unit. In addition to adolescent and young adult concerns, I am aware of the challenges of parenting, and I offer services to those who want help understanding how to better support their children. I provide parenting strategies, communication techniques, and mental health education so that parents can take steps towards building a deeper connection with their children.
Since transitioning from teacher to therapist, my passion for helping people of all ages has grown, and I seek to partner with my clients so that I can best understand their perspectives, experiences, and needs. I draw from a variety of therapeutic approaches and provide individualized care based on needs and preferences. I believe we are the experts of our own lives, and I work to create a person-centered atmosphere where individuals feel comfortable telling their stories.
I know that therapy can feel like an overwhelming step, and I offer an empathetic and understanding space to explore feelings and express opinions. I believe we heal best when we are in a space where we experience safety and connection with others, and that is what I strive to do as a therapist. I celebrate our unique qualities, and I work to help clients feel at ease to be their authentic selves.
It is empowering to recognize our strengths, and I enjoy helping others build strength awareness so that they can feel confident in themselves as they work towards their therapeutic goals. I believe we all can learn and grow, and I help clients expand their strengths set through supported intentional action.
Licensed Clinical Social Worker
Certified Clinical Anxiety Treatment Professional
Advanced Training in Family Systems Therapy
She brings extensive experience working with adolescents, young adults, adults providing individual and family therapy and group therapy. Her areas of specialty include anxiety, situational depression, bipolar disorder, grief and trauma, life transitions, ADHD, parent-child relations, parent coaching and executive functioning.
Interested in working with Joan?