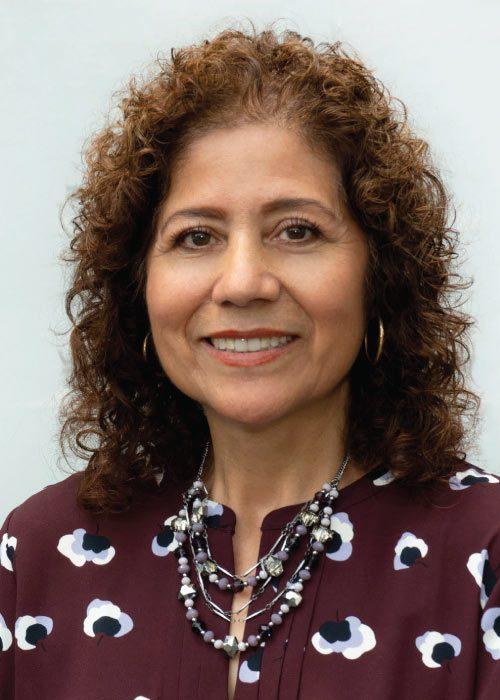 Marriage & Family Therapy Intern
Family Therapy
Couples & Marriage Counseling
Communication Issues
Anger Management
Relationship Issues
Infidelity
Self-esteem
Grief, Anxiety, Depression
Trauma
Bilingual: Fluent in Spanish
Seek professional help before your problems in your life become unmanageable and intolerable. Find the peace you deserve.
I love being a therapist because I get the opportunity to meet with people from various backgrounds and help them work through issues they may be experiencing. One thing that stands out for me is that people want to be heard. And they want to know that someone cares.

They want to talk to someone who will listen, encourage them, validate their feelings and help them cope with any concerns (the areas they are struggling with) without judgment. I am that person for my clients.

My approach is to meet them where they are, let them know they are in a safe place. Together, we work through these issues in our sessions as we look at what has worked and what hasn't. In doing so, clients discover their strengths and how to build on them so they can successfully find new ways to approach the areas that brought them in to seek help.

Overall, they experience an improvement in the quality of their life.
And that's just the tip of the iceberg. Together, we dive in and I help them discover what they are experiencing. Clients gain an understanding of their feelings and how those emotions affect their thinking and behavior. Life can be hard, but you should not experience challenges alone. There is help. If you are struggling, trained counselors like myself can guide you to see the light at the end of the tunnel.

There is hope. Hope for positive change, hope for a new tomorrow, and hope for learning how to cope when life gets rough.
Being bilingual in Spanish and English has been instrumental in my work with clients. I've had the privilege of working with clients who do not speak English, providing counseling services that might not have been available to them due to language barriers.

As a person with a Latino background, I know first-hand the stigma about counseling. Too often, we don't talk about our problems. However, over the years, I have seen a shift in thinking and more Latinos are reaching out for help.

Seeking help and communicating our problems are important to establishing and maintaining healthy family relationships.

I am honored to provide services to Latino clients and guide them to a place of healing for themselves and their families. It is a privilege to support them as they take steps to bring about positive changes that lead to a healthier and more satisfying quality of life. To my future clients, I say "Thank you for trusting me and allowing me to get to know you and to be of service to you."
I no longer feel lost in this world.
Couples therapy with Gloria saved my marriage and my family. Thank you!
Northeastern Illinois University, Masters of Counseling Education | Expected graduation date: Dec 2021
Northeastern Illinois University, Bachelor of Arts
Wilbur Wright College, Associate of Arts, Addictions Studies Certificate
Reborn Community Church, Board of Directors, member
Gloria Ortiz, who is fluent in Spanish, specializes in couples and family counseling. Contact Gloria for anger, communication, infidelity, self-esteem, grief, anxiety, depression and trauma issues.
Interested in working with Gloria?